***All F3 Toledo Beatdowns are officially suspended due to COVID-19 and the state's order to Stay At Home. As conditions change, our AO's will be back up and running***
Interested in getting some virtual work done? Check out our Virtual Beatdown Page
Welcome to F3 Toledo!
Fitness – Fellowship – Faith
Impacting the Community and Beyond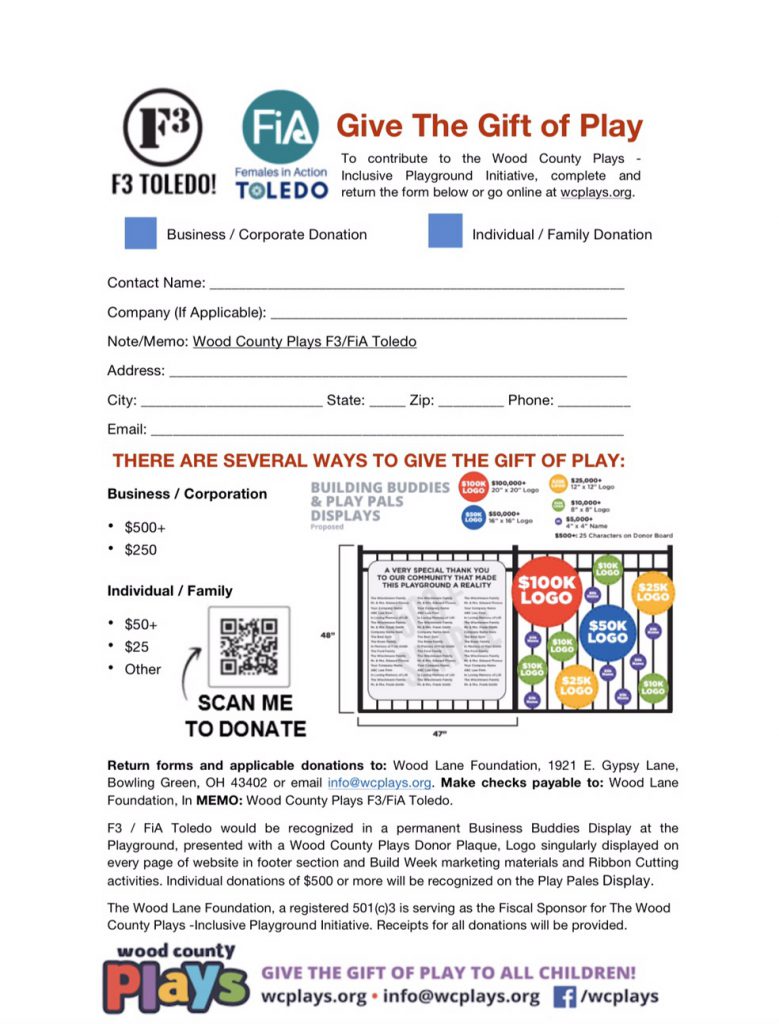 To DONATE: online go to wcplays.org, click the Donate button AND please be sure to include "Wood County Plays F3/FiA Toledo" in the memo field of the donation link.
OR
Download this Donation Form, and return it with your applicable donation to: Wood Lane Foundation. 1921 E. Gypsy Lane, Bowling Green, OH 43402 or email info@wcplays.org. Make checks payable to: Wood Lane Foundation. In MEMO: Wood County Plays F3/FiA Toledo.
2020 Winter Challenge
The 2020 Winter Challenge is here. Check out the details and requirements.
Want to see information about past challenges, click here.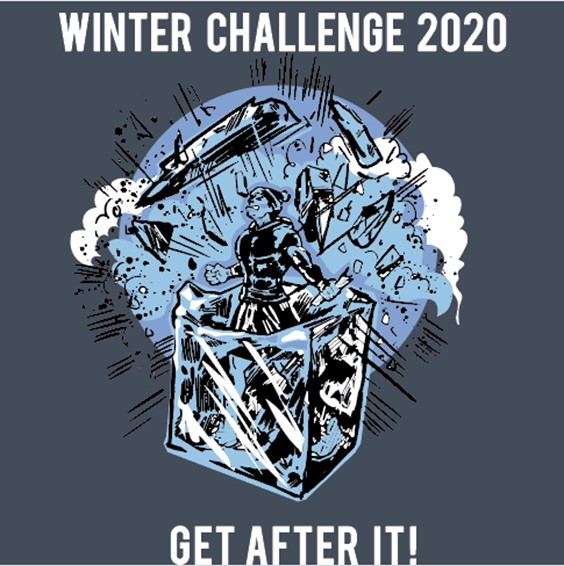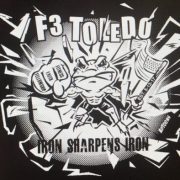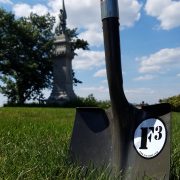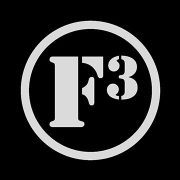 What is F3?
***All F3 Toledo Beatdowns are officially suspended due to COVID-19 and the state's order to Stay At Home. As conditions change, our AO's will be back up and running***
F3 Toledo Workout Locations
View F3 Toledo workout locations in a full screen map
How to Use the Map
On mobile? This F3 Nation map is available full screen.
Don't see an F3 workout in your area? See about our expansion.
The map's search bar can filter for zip codes, city names, even direct workout names. Tapping or clicking the map's round "refresh" icon (next to print icon) resets a search.
All workout locations (markers on the map) likely have an associated website linked. Those specific sites are where more local details, such as backblasts or non-workout events, will be available.