It's All About THE PROCESS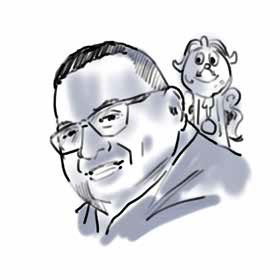 In the morning of April 17, 2016, I found myself journaling about relationships. The question I asked that morning was, how can I attain true friendships. This question led me to begin writing the following:

"Lord I ask you to please place the right men in my life to share and have accountability in regards to life issues. This is an area where I have always struggled. Many times I have thought about having friends but childhood experiences made me struggle with this concept. However, I know I have to break the cycle. I know part of this problem is my insecurity to meet new people. I feel that You are working your plans for me. Please allow me to have this opportunity and give me strength to continue to grow."

In June of 2017, a member of my men's group from church mentioned that he attends a work out with other men that takes place at 5:15 am. He described the workouts and the routine of getting a name at the work outs for the new guys. I found his comments interesting, and I asked him for the meeting times and locations. He mentioned that the workouts were taking place at various locations throughout Sylvania. I found it interesting due to the fact that I could go the workout and head to work after it was done. He asked if I wanted to go to the next workout with him the following morning, and I said yes. My final question that night was, what is the name of this workout group? His answer: F3.

My first workout was a Thursday morning. There were probably around 25 guys. I found it very interesting, and I really enjoyed the first day. I was given the name Cogsworth. I remember going to work that morning thinking about what was said during the COT (Circle of Trust). The component of the guys praying for various issues and opening about their struggles made me come back for more.

What does this group mean to me? It means various things. Prior to joining F3 I was struggling with the routine of life. As the head of household in my family, I felt I was missing interaction with other men. I did not have a network of men that I could spend time and talk about the struggles that we face as men.

I should mention that I am a very blessed to have a wonderful wife that supports me, and she is always there for me. I have two wonderful daughters, and words cannot even describe how blessed I am to be called their dad. However, as every man falls into the routine of work and all the other stressors of life, we tend to forget and struggle to be leaders in our families.

This group of guys that I have known for the past six months have given the opportunity to share my struggles and accomplishments to become a better man by improving my health, network of guys, and my faith.

As I go over my journal entries prior to joining F3, I see a man that was trying to overcome issues on his own. My life counselor once told me that I was not mentally tough during one of our sessions. This group of guys have helped me to be mentally tough. It is still a process that continues to improve and some days it is hard to overcome, but I have learned to cope better when I am surrounded by my F3 brothers.

It is my prayer that this group of men will continue to get stronger and that we can become the men that we were meant to be in our homes and communities. The process is not over and will continue to improve. See you in the gloom.

Aye!

Arnold "Cogsworth" Cruz

Check out other #Miracle stories.
http://f3toledo.com/wp-content/uploads/2020/08/F3Logo-White.png
0
0
Ticket
http://f3toledo.com/wp-content/uploads/2020/08/F3Logo-White.png
Ticket
2019-05-19 21:21:02
2019-09-23 22:23:50
Story 4