Legs Were Made for Rucking
Date:            Saturday May 18, 2019
Location:    Fallen Timbers
Time: 0600 – 1200
Alternatively, 0600-0900, or 0900-1200
To get your money's worth, this is a 6 hour event, but there is the opportunity to drop off or join up at 0900.

The event will begin and end in the parking lot to the north of the Cinemark Fallen Timbers Movie Theater at the Shops at Fallen Timbers.

Those joining at 0900 must be ready to join the group at 0900. Park in the same spot.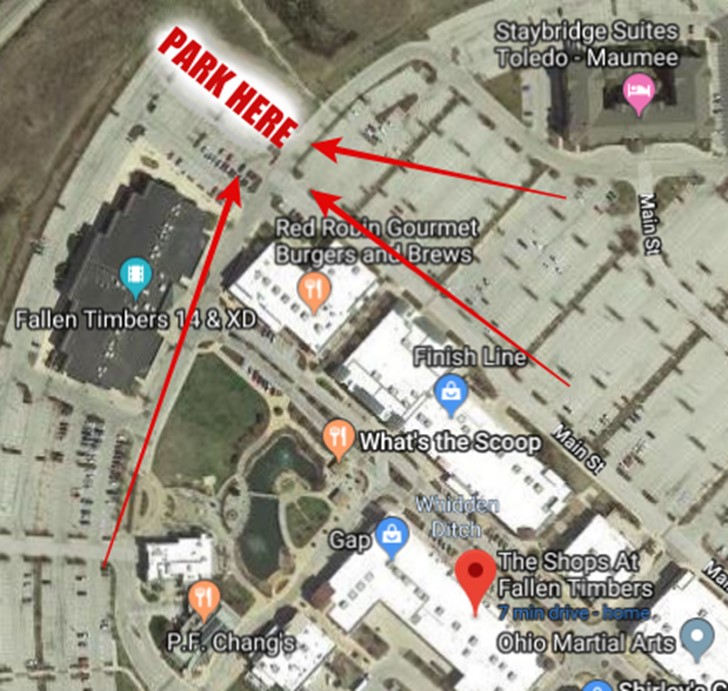 Packing List
20 pounds minimum ruck weight
Reflectors on Ruck
Headlamp
Extra batteries
Index card with emergency contact information and any other pertinent information
Full water bladder
Nalgene water bottle
The purpose of this ruck will be to appreciate what our bodies can do and push them further.

Total ruck distance will be between 10 and 15 miles for the entire 6 hours.

The service project portion will be in support of a local charity, Braedan's Bridge. Braedan is a 13 year old boy from Oregon, Ohio who was diagnosed with Duchenne Muscular Dystrophy in 2011. Duchenne affects 1 in every 3,500 male births. These boys become confined to wheelchairs in their teens, and typically never see their 21st birthday. There is no known cure.

Braedan's Bridge hosts an annual casino night at Sylvania Tam-O-Shanter in October to raise funds to find a cure for Duchenne. We will have the opportunity to learn how we can help volunteer or donate at the ruck.
http://f3toledo.com/wp-content/uploads/2020/08/F3Logo-White.png
0
0
Ticket
http://f3toledo.com/wp-content/uploads/2020/08/F3Logo-White.png
Ticket
2019-04-08 20:19:02
2019-04-08 20:19:04
May 2019 Ruck Pre-Blast